So long, goodbye, farewell.
Sunita tucked a strand of hair behind her ear. If only she could tuck her scattered emotions so neatly away. This was the first time she'd been alone since Rajiv's Commanding Officer had called. The C.O. had spoken quietly, calmly. She wondered what it was about death that forced a stillness on everything.
A life of promise snuffed suddenly out.
The C.O. had praised Rajiv for his courage, his selflessness. Sunita had stopped listening. Grief rode on the timbre of his voice, slipping unnoticed into her. When he hung up, she'd rung her parents and wept till her eyes were puffed and her throat dry and ragged. She'd delayed the phone call to Rajiv's parents for as long as she could. It had almost undone her, but she hadn't cried then. She didn't feel she had the right to.
Mummy… Pappa… it's Rajiv… his C.O. called…
His mother's keening wails had seared themselves into her psyche, drying her tears.
Then the Aunties had arrived. In groups of three and four, they'd poured from cars, clicking their tongues against the backs of their teeth in sympathy for her loss, holding aloft Corningware dishes filled with curries, their cheerful blue cornflowers bobbing in the air.
Suni, we'll take care of everything. Don't worry.
The Aunties had been there a year ago too. On her wedding day. They had gathered around her, a squawking, chattering gaggle, pecking at stray hairs, tucking in errant sari pleats, plying her with bawdy advice for her wedding night. She had wished for a moment of silence then. She did not now.
Dear Mrs. Malhotra,
It is with deep regret…
The letters that had poured in were all the same, as if written by an automaton. Sometimes they addressed Sunita by her first name, sometimes she was a very formal Mrs. Malhotra, but always they were filled with sorrow and awkward condolences.
…we're so sorry for your loss…
The sun dipped towards the horizon, and a chill breeze lifted loose sand, whipping it against her legs. Sunita loved the light at this time of the evening. Rajiv had loved it too.
You are in our hearts and our prayers.
She picked up the delicate paper lantern shaped like a hot air balloon, a small votive candle at its base. Taking the sturdy, golden Zippo lighter from her coat pocket, she held the lantern aloft and lit the candle.
"Goodbye, my love." Sunita's fingers fell away from the lantern, as the wind lifted it to the heavens together with all the dreams, all the promise she and Rajiv had had.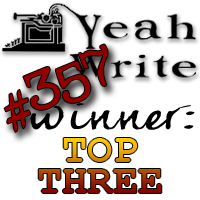 ---
Image credit: Sky Lantern by barakbro/pixabay
Written for YeahWrite's Fiction|Poetry challenge #357, this is part of a larger story that I'm currently reworking. Click the badge to read more entries. Don't forget to comment and vote!